2018 ERG Leadership Symposium and National Leadership Academy
Posted March 7, 2018: The NAAAP Planning Team looks forward to meeting you and interacting with speakers and leaders from near and far. We have more than 100 people registered for both Friday and Saturday.
Travel to the Mansion/meeting venue: Dolce Mansion is located between Freeway 101 and 87 in the heart of San Jose and is 11 miles from the Norman Y. Mineta San Jose Int'l Airport.
Dress Attire: Business Casual
Weather: 52-70 degrees Farenheit, dress in layers.
Meals: We will have coffee, pastries and yogurt each morning, full buffet lunch, and afternoon snack each day. Chilled water all day is available by the glass or a bottle you bring.
Reception on Friday, Mar. 9: Heavy Hors D'oeuvres, cash bar, lion dance and famous San Jose Taiko, plus greetings from NAAAP's National Board and sponsors.
Don't forget to pack:
your business cards

your charging cord /charger (We will provide a strip of outlets.)
Agenda updates, confirmed speakers, and hotel information may be found at academy.naaap.org
Remember to tweet and post your insights, memorable quotes, photos with new friends and use hashtag #naaapnla18 or #naaaperg
==NAAAP members with up-to-date paid dues == Please use the email you have associated with your NAAAP membership. If you cannot remember, email director@naaap.org
==NEW USERS== Please create a profile (free of charge, as a guest) in order to purchase a ticket.
==IF YOU HAVE A PROMO CODE == please click on "Promo code" at the bottom of the ticket menu and input the code (it is not case sensitiive)
== GROUP DISCOUNT IS AVAILABLE == Email director@naaap.org to inquire.
The ERG Leadership Symposium is a two-day training designed for individuals responsible for chartering or sustaining Employee Resource Groups or Business Resource Groups. On Friday, Mar. 9, NAAAP brings speakers to share best practices and conduct small group discussions on recruiting and recognizing volunteers, supporting, and measuring ERG initiatives. New for 2018 is a second day of leadership training on Saturday, Mar. 10, for the ERG leaders who deal with day-to-day operational issues and who seek mentorship and personal career development.
The National Leadership Academy (NLA) is NAAAP's mid-year leadership training program that starts on Saturday, utilizing the second day of the ERG Leadership Symposium and a NAAAP Congress on Sunday, March 11. Attendees represent chapters throughout the US, Canada, and China.
For a day of professional development and personal enrichment, consider joining us for Leadership Training on Saturday only.
Early Bird prices ended on Feb. 16. Current prices are reflected here.
Prices include...:
ERG Leadership Symposium price includes 2-day meeting at the Dolce Hayes Mansion: Mar. 9 - Continental breakfast, Lunch Buffet, two breaks, and Community Reception with heavy hors d'oeuvres, Mar. 10 - Full plated breakfast, lunch buffet, one break, and Wine Reception.

NLA price includes 2-day meeting at the Docle Hayes Mansion, with Community Reception on Mar. 9, Mar. 10 meals, plus continental breakfast on Mar. 11.

The ERG Add-On price is added to the NLA price to include Mar. 9 day time meals and meeting.

Saturday one-day professional development price includes full plated breakfast, lunch buffet, one break, and Wine Reception.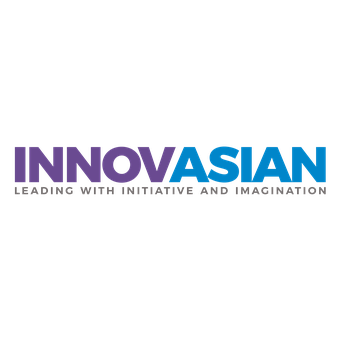 200 Edenvale Ave, San Jose, CA 95136, USA