2018 Leadership Convention
If you encounter any problems registering, please email

registration@naaap.org
How to Register (NAAAP Members)
Members who have been provided SilkStart accounts by their local chapter should log in below to access member rates. If your chapter has not provided your SilkStart access, please contact your chapter's membership officer.



How to Register (Non-NAAAP Members)
While the convention is open to everyone (members and non-members of NAAAP), we recommend purchasing a 12-month NAAAP membership to save $50-$70 on your convention ticket. Visit the Join NAAAP page to sign up as a NAAAP member and your paid membership will be active immediately to access the member ticket prices.
Tickets & Pricing
Early Bird and Advance Purchase pricing ends on May 31, 2018. Special codes for sponsors and speakers are available from the Convention Team. Visit the Leadership Convention website for more detailed information.
Refund Policy
NAAAP will be able to refund Leadership Convention and ERG Summit ticket passes if requested in writing or email by August 8, 2018. Cancellations will be refunded at 100% of the purchase price, minus a $70 processing fee. After August 8, 2018 you may not cancel or receive a refund.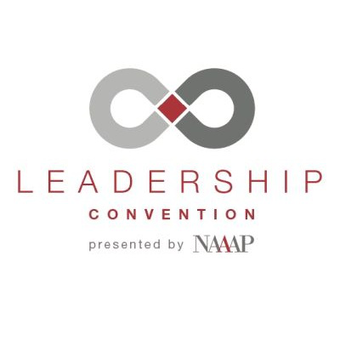 3315 Peachtree Rd NE, Atlanta, GA 30326, USA