2019 National Leadership Academy
Event Details
NA

AAP's National Leadership Academy (NLA) is a combination

of a leadership boot camp and a family reunion for chapter leaders and national administration. Up to four (4) leaders from each chapter are invited to attend. Additional participants will be approved by the NLA Director, space permitting. Plus, first time attendees who have not attended an NLA in the past 6 years pay a lower registration fee (Rookie Rate).
Draft Agenda
Friday, April 5, 5:00-8:00 PM Welcome Reception hosted by USTA and NAAAP Florida chapters - Miami - Tampa - Orlando. The reception will be outdoors (weather permitting) on the deck of the US Tennis Association's National Campus, with a view of 100 tennis courts.
Heavy Hors d'ouevres, cash bar, tennis instruction included.

Meet Orlando's ERG Leaders and maybe a tennis pro or two

Bank of America will present its sponsorship check in support of NAAAP National and Chapters.

Saturday, April 6, 8:30-5:00 PM NLA Day 1 at the USTA National Campus - hands-on, interactive sessions on the NAAAP value proposition, goal-setting, team building, recruiting and rewarding volunteer and other fan favorites. NAAAP is researching shuttles for ground travel from Residence Inn to USTA.
Sunday, April 7, 8:30-12:00 PM NLA Day 2 at the USTA National Campus - business meetings for chapter presidents, IT/membership leads, marketing leads, and program or professional development leads. The second day is extremely important for nuts and bolts; Please do not schedule flights to leave before 2:30 PM in order to complete the second day. People who stay until 4 or later should plan to have DimSum or other Sunday midday meal with NAAAP.
Lodging: We have a block of rooms at the Residence Inn, Lake Nona: A king + sofa bed suite is $122/night (recommended 2 people) and a double queen room is $189/night (holds up to 4 people). Each guest will have free wifi and complimentary breakfast at the hotel. Call 1-888-236-2427, ask for "NAAAP" or "National Association of Asian American Professionals" rate. Self-serve online reservations are available here.
Please Note: Registration is open to people who hold NAAAP active memberships only. Your account is based on the email you used to register with your chapter. National Admin may need to use their chapter credentials that pre-date having a national email. If your chapter has not updated your membership status to be active/live, please email: NLA@naaap.org with your name, ticket type (Rookie, Early Bird Member, Regular Member) and chapter. Together we can address the problem.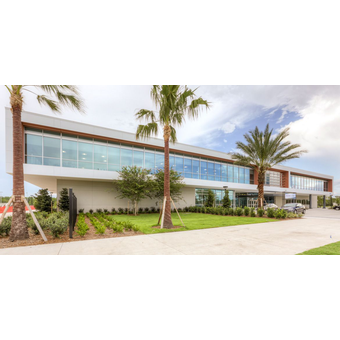 USTA National Training Center, 10000 USTA Blvd, Orlando, FL 32827