2020 National Leadership Academy
Event Details
If you have a PROMO CODE/discount code, scroll down to the bottom of the tickets list and enter the code and hit Submit. The applicable tickets will drop in price.
Mission: NA

AAP's National Leadership Academy (NLA) will pr

ovide

an interactive leadership skill building program to guide, collaborate with and inspire current and future leaders.
Up to four (4) leaders from each chapter are invited to attend. Additional participants will be approved by the NLA Director, space permitting. Plus, first time attendees who have not attended an NLA in the past 6 years pay a lower registration fee (Rookie Rate).
Agenda
Friday, Feb. 21, 12:30-4:30

Separately ticked ERG Leadership Symposium event at

USTA for ERG leaders in Florida. Early arrivals for the NLA and Welcome Reception who wish to attend should contact [email protected] [Details]
Friday, Feb. 21, 5:00-8:00 PM Welcome Reception hosted by USTA and NAAAP Florida chapters - Miami - Tampa - Orlando. The reception will be outdoors (weather permitting) on the deck of the US Tennis Association's National Campus, with a view of 100 tennis courts.
Heavy Hors d'oeuvres and cash bar

Welcome remarks from Mayor of Orlando (invited)

Entertainment: Asian talents

Bank of America will present its sponsorship check in support of NAAAP National and Chapters.
9:00 - 11:30 PM optional Scavenger Hunt at Disney Springs

Saturday, Feb. 22, 8:30-5:00 PM
Breakfast at the Courtyard, free shuttle ride to USTA.
8:30 -9:20 | State of NAAAP's union speech by President Betty Lo, Introductions
9:20 - Noon | What is my Chapter North Star and Strategy? facilitated strategic planning sessions for each chapter
12:15 - 1:15 | Lunch and updates from NAAAP Pride and Self Care and Wellness
1:30 - 5:30 | Breakouts on "Leading Through Change", "Coaching v. Mentoring", and "So How Am I Going to Do All This?"
5:30 Group Photo
6:30-8:00 1970's Themed CelebrAsian including dinner, Chapter Excellence Awards, Chapter Gift Exchange, official costume contest.
Sunday, Feb. 23, 8:30-12:15 PM
Breakfast at the Courtyard, free shuttle ride to USTA.
8:30-9:10 | Small group discussions with a national board member
9:10 - 11:00 | Sponorships Crash Course and then Pitch Contest
11:00-12:00 | Membership and Retention World Cafe
12:00-12:15 | Did we achieve our NLA Goals?
FInish Strong:The final day (Sunday) is extremely important for nuts and bolts; Please do not schedule flights to leave before 2:30 PM in order to complete the second day. People who stay until 4:00 PM or later should plan to have DimSum or other Sunday midday meal with NAAAP.
Lodging: LAST DAY TO BOOK HOTEL IS JAN. 28 (extended twice!) We have a block of rooms at the Courtyard by Marriott in the Lake Nona section of Orlando: A king + sofa bed suite is $155/night and recommended for 2 people and a double queen room is $155/night and holds up to 4 people. Each guest will have free wifi, free parking, and complimentary breakfast at the hotel. All rooms booked through NAAAP (this Silkstart event site) will be tax exempt but marked up with the merchant (credit card processing fee); hence, the total room cost is $162. We ask that you email your roommate plans to [email protected] , e.g. "Vicky C (Miami) booked a room and roommate will be Jennifer T." When you check out, Silkstart asks for the name of Attendees #2, #3, etc. for each room night. Enter the name that should be on the hotel room reservation; in other words, Attendees #2, #3, etc. is still YOU, Attendee #1.
Please Note: Registration is open to people who hold NAAAP active memberships only. Your account is based on the email you used to register with your chapter. National Admin may need to use their chapter credentials that pre-date having a national email. If your chapter has not updated your membership status to be active/live, please email: [email protected] with your name, ticket type (Rookie, Early Bird Member, Regular Member) and chapter. Together we can address the problem.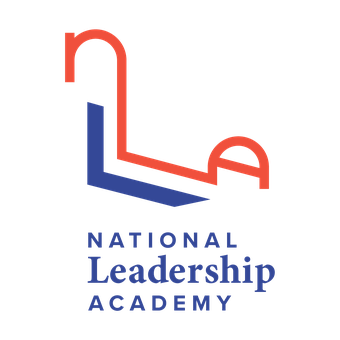 USTA National Training Center, 10000 USTA Blvd, Orlando, FL 32827