2022 NAAAP ERG Symposium
Event Details
NAAAP ERG Leadership Program
The focus of NAAAP's ERG Leadership Program is connecting and engaging ERG leaders across companies, NAAAP chapters, business industries, and demographics to share ideas and practices while learning how to spread diversity and inclusion. The two main signature events are the ERG Leadership Symposium held in the Spring and the ERG Summit during NAAAP's Leadership Convention.
WE BUILD LEADERS
---
SCHEDULE

8:30am - 8:45am
Welcome and Expectations
Will Cheng, ERG Symposium Director, Global Director of People Analytics, Cargill
Ashley Mack, NAAAP Interim Executive Director
8:45am - 9:45am
Session 1: Coffee Chat :: Holding Each Other Accountable With A Vision and Strategic Plan
Panelists: Sponsors, DEI Leaders
So you're involved with your ERG - great! What's the purpose behind your ERG? What are the goals you're trying to achieve? What are the long term plans for your ERG? Successful ERGs are more than providing food at a lunchtime cultural celebration. What impact can your ERG make at your company and in the community?
9:45am - 10:00am Break
10:00am - 12:00pm
Session 2: Interactive Workshop - Self-Awareness
Presenter: Abraham Gin, DEI and Leadership Coach https://www.abrahamgin.com/
Are you aware of how you show up based on your background - upbringing, cultural heritage, work/school environment? What makes you "you?" How do you leverage the unique person you are to build an inclusive culture as an ERG leader?
12:00pm - 1:00pm Lunch
Keynote: Emmy Kasten, Editor-In-Chief, The List
1:00pm - 2:30pm
Session 3: Ideation Jam Session - Building Intersectional Inclusion
Panelists: NAAAP Board Members
Kim Cummings, SCP, SPHR, Vice president, Human Resources and Talent at Children's Health
Michael Gonzalez, Diversity & Inclusion Consultant, former Leader of Hallmark's Corporate Diversity & Inclusion
NAAAP's Board of Directors include noted professionals in the DEI world. They will discuss various approaches and ideas that Asian ERGs can leverage to create intersectional programming that elevates the voice and acknowledgement of inclusion at your organization.
2:30pm - 2:45pm Break
2:45pm - 3:45pm
Session 4: Best Practices and Success (or Not) Stories
Panelists: Sponsors, DEI Leaders
Hear from companies on different stages of the DEI Matrix - new to DEI, been working on it a few years, well established programs. What worked for them? What didn't? What can we take away from their lessons learned?
3:45pm - 4:45pm
Session 5: Next steps - Commitment and Action
Presenter: Hoang-Anh L. Tran, Chief of Staff - Administrative Group, Asian American BRG Steering Cmte
UMB Financial Corporation https://www.name-coach.com/tranlehoanganh
So what are you going to do with this info? How to put it to work for you and your company? We'll walk through creating an Action Plan and how we are going to hold ourselves and each other accountable for completing that Action Plan. We'll also talk about post-Symposium activities to keep the conversation going.
4:45pm - 5:00pm
Closing Remarks Will Cheng, ERG Symposium Director, Global Director of People Analytics, Cargill
Reception Invitation
Marynka Rojas Gorgen, MPA, NLA Director
5:30pm - 7:30pm
Reception
REGISTRATION*
*Please review the important Registration FAQs in the sidebar to the right (or at the bottom if viewing this page via mobile).

Registration Dates: Opens January 3, 2022, closes March 3, 2022. Same Day Registration will be available March 4, 2022 for an additional fee.

2022 ERG Symposium Registration Fee*: $150 and includes all Friday sessions, breakfast, lunch, and reception.

Discount Code: If you have a registration Discount Code, click on the "Click here to enter your promotional code" at the bottom of the registration page, enter the discount code provided to you, and then click "Submit". The registration ticket(s) will be discounted accordingly.
---
QUESTIONS?
Please feel free to email Registration at [email protected] and we will be glad to assist you!
At Check In at the event Registration Desk all attendees must show proof of Up to Date* vaccination status against COVID-19 as defined by the CDC or a negative viral test result. Attendees must present a Photo ID that matches the name on the vaccination status or test result.
If providing a negative test result, it must be either:
▪ A PCR test result received within 72 hours of Check In at the Registration Desk; or
▪ An antigen test result received within 24 hours of Check In at the Registration Desk.
Masks are required indoors even if vaccinated. Neck gaiters, bandanas, and other similar single layer face coverings are not acceptable. Masks may be removed while actively eating and drinking.
Tables will have a set number of seats to accommodate social distancing.
*Per the CDC https://www.cdc.gov/coronavirus/2019-ncov/vaccines/stay-up-to-date.html:
Up to date means a person has received all recommended COVID-19 vaccines, including any booster dose(s) when eligible.
Fully vaccinated means a person has received their primary series of COVID-19 vaccines.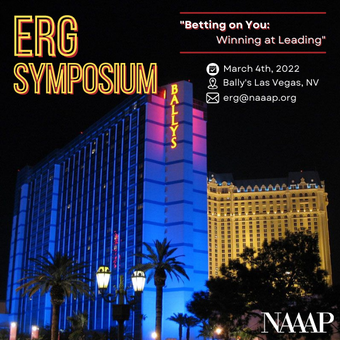 Bally's Las Vegas 3645 S Las Vegas Blvd, Las Vegas, NV 89109, USA