2024 NAAAP DEI Symposium
Event Details
NAAAP DEI Symposium Leadership Program
The focus of NAAAP's DEI Symposium Program is connecting and engaging leaders across companies, NAAAP chapters, business industries, and demographics to share ideas and practices while learning how to spread diversity and inclusion. The two main signature events are the DEI Symposium held in the Spring and the ERG Summit during NAAAP's Leadership Convention.
Friday, February 23, 2024
Symposium: 8:00AM - 5:00PM
Reception: 5:30PM - 8:00PM
Book your special room rates at the Omni Dallas Hotel.
WE BUILD LEADERS
REGISTRATION*
*Please review the important Registration FAQs in the sidebar to the right (or at the bottom if viewing this page via mobile).
Registration Dates: Opens November 10, 2023, and closes February 23, 2024.
2024 DEI Symposium Registration*: $299
2024 DEI Symposium Reception Only: $60
*DEI Symposium Registration includes all Friday sessions, breakfast, lunch, and reception.
Discount Code: If you have a registration Discount Code, click on the "Click here to enter your promotional code" at the bottom of the registration page, enter the discount code provided to you, and then click "Submit". The registration ticket(s) will be discounted accordingly.
---
QUESTIONS?
Please feel free to email Registration at [email protected] and we will be glad to assist you!
Programming topics and timing is currently being finalized, but we're looking forward to the following workshops and topics:
Time
Workshop
8:00 AM - 9:00 AM
Registration & Networking Breakfast
9:00 AM - 9:20 AM
Opening Remarks
9:20 AM - 10:00 AM
Morning Keynote
10:00 AM - 10:15 AM
Break
10:15 AM - 11:15 AM
Workshop 1: Creating Safe Spaces: Building Trust and Inclusivity
11:15 AM - 11:30 AM
Break
11:30 AM - 12:30 PM

Workshop 2A: Dialogue Circles: Facilitating Tough Conversations

Workshop 2B: Multidimensional Advocacy - Intersectionality and Inclusivity

12:30 PM - 1:30 PM
Lunch
1:30 PM - 2:30 PM

Workshop 3A: Multigenerational Diversity: Age is Just a Number

Workshop 3B: Allyship and Advocacy for Marginalized Communities

2:30 PM - 2:45 PM
Break
2:45 PM - 3:45 PM
Workshop 4: ERG/BRG Roundtable
3:45 PM - 4:00 PM
Break
5:30 PM - 8:00 PM
DEI Symposium Reception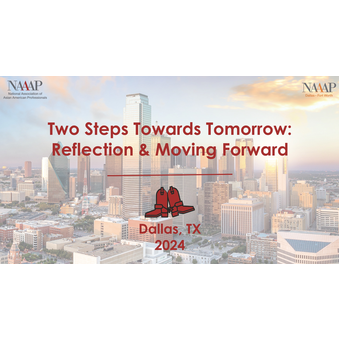 Omni Dallas | 555 S Lamar St, Dallas, TX 75202